Our Story
Lady With Purpose is a forum connecting millions of women from all over the world with the goal of promoting virtue. This forum was founded in April, 2020 and is being powered by Hopeful Me (A Leading Inspirational Social Network). On this Platform, we organize webinars, publish seasonal Journals, we have a lovely Blog and we also have meet-ups. Some of our activities are carried out on Hopeful Me, our WhatsApp Group chats, telegram and other social media platforms. Don't forget to invite a friends. Once again, Welcome to the Lioness hub!!
e Journal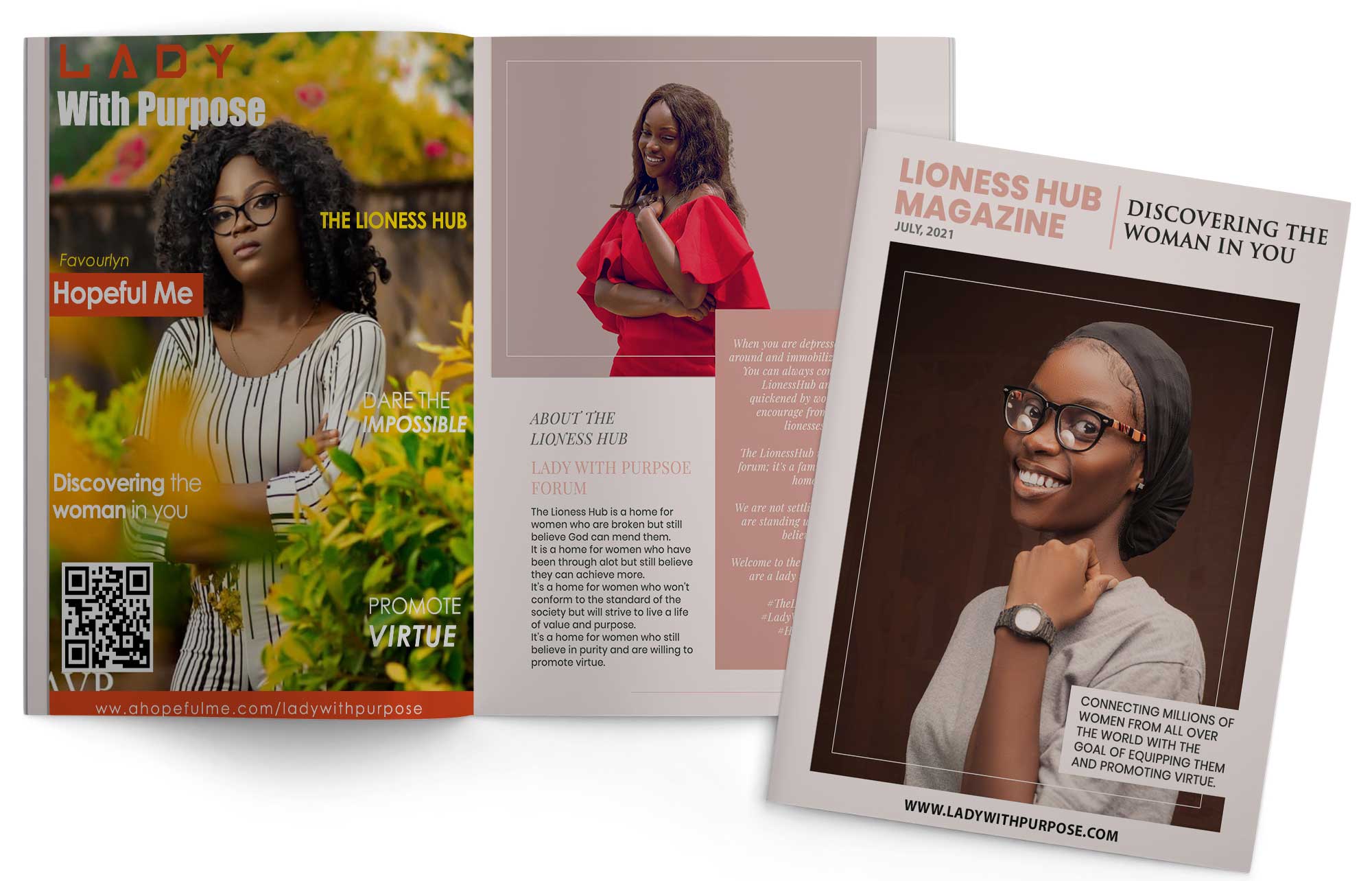 Download our journal here
God created a woman out of a man. NOT to do what a man CAN do or try to do it better. But to do what a man CANNOT do and dare the impossible.
- Johnson Crystal Kalu